Jade Sky
Psychic/Medium | 2012 Australian Psychic of the Year
@ Brisbane Quantum Healing Center
Jade Sky has fine tuned her natural skills, Over the past 20 years, in the areas of Psychic/Mediumship – a "direct channeller", Tarot and Oracle card reading, psychometry and past lives. She is 2012 Australian Psychic of the Year
Who is Jade Sky
Jade Sky is a Psychic / Medium – a "direct channeller". She was born with a special gift of being able to connect clairvoyantly with energies of deceased loved ones. Over the past 24 years Jade-Sky has fine tuned her natural skills in the areas of psychometry, mediumship/channeling and uncovering past lives. Jade-Sky has read professionally for clients from all around the world.
Mediumship is Jade Sky's passion. During a reading she offers up key names, dates and specific events to the enquirer so that they know without doubt that their passed loved ones or spirit guides/angels are with them. She also provides very personal and significant details to help clients reconnect with their loved ones, something which assists with their grieving process.By giving detailed information, Jade-Sky reassures her clients that life after death does exist and a beautiful place awaits us when we pass from this life to the next.
As well as conducting private readings, retreats and workshops, Jade Sky has spoken and appeared live on stage at the nation-wide Mind, Body, Spirit Festivals and featured on BIO5, 2GB and NOVA radio stations. Jade has also appeared on Sunrise on the Seven Network.
Jade's has written with Stacey Demarco, "The No Excuses Guide to Soul Mates"& "The No Excuses Guide to Uncovering your Purpose" they have been widely acclaimed and are now being sold with great success in the United States. Jade's books "What Happens Next" answering your questions on life after death and "Psychic Secrets" have been on the Top Sellers list since their release. Jade's "Spirit Signs" book and "Eternal Crystal Oracle Cards" were released in 2015. Jade wrote " Clear your Home & Clear your Office and they were released in 2016. Jade's " Divine Directions " cards were released in 2017 .
Jade Sky's Books and Oracle Card Decks (Click for details)
---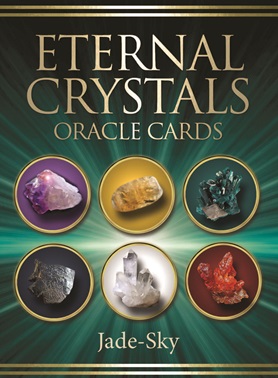 Eternal Crystals Oracle Cards Deck – Jade Sky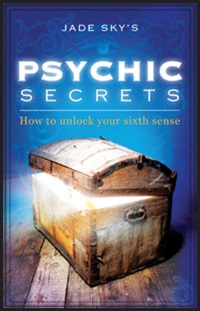 JADE SKY'S PSYCHIC SECRETS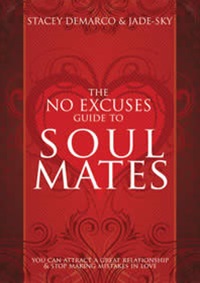 NO EXCUSES GUIDE TO SOUL MATES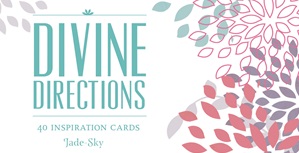 Divine Directions Deck – Jade Sky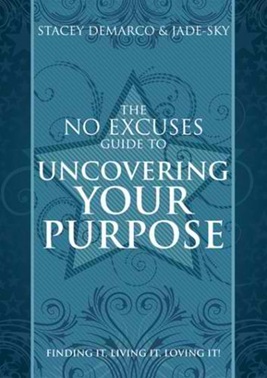 NO EXCUSES GUIDE TO UNCOVERING YOUR PURPOSE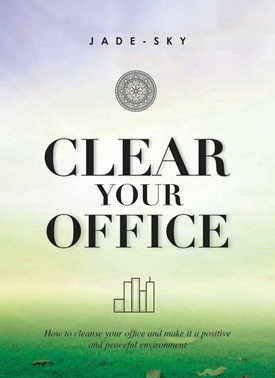 Clear Your Office – Jade Sky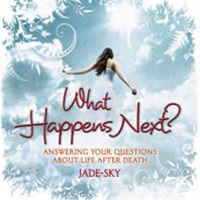 WHAT HAPPENS NEXT ? – Jade Sky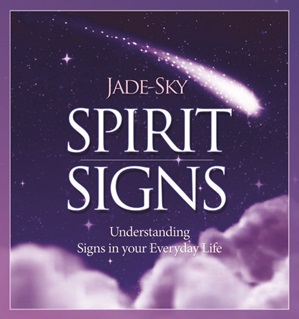 Spirit Signs – Jade Sky
Jade Sky's Testimonials
I'm speechless…
A+++, so accurate on so many levels. To pin point changes in my life and things that were about to happen left me inspired and speechless…
– Smallzy – Nova 106.9 Announcer
---
Jade is the best psychic I ever seen.
Jade is the best psychic I ever seen. How she has helped me can barely be put into words…. You leave the room feeling as though you've just met a person that knows you better than yourself.  She truly is a very special individual.
– Chris Parsons | Producer / Presenter TPD Media
---
Jade Sky is one of the few performing a public service.
There are a lot of mediums out there today performing 'shows'. Jade Sky is one of the few performing a public service.
– Stacey Demarco, Metaphysicist, Author and Judge on "THE ONE" TV Series
---
Jade Sky's Readings
Jade Sky's Psychic Predictive Reading
This is a general reading which involves gaining information or clarity about current situations in your life or questions which you may have about the future. You may like to ask about people in your life who are living, career, health, finances or life path.
This is not a mediumship reading to specifically connect with people who have passed over.
You will be asked what areas of your life you would like Jade to look at or what specific questions you have. Its important that you have a short clear list of important questions you would like to ask, because sometimes people get nervous and forget their questions once they are in a reading. You may also like to bring photos of people or pets that are living that you would like to ask about. Please try to bring clear photos without large dark sunglasses or large hats, because they eyes have to be able to be seen.
Jade Sky's Mediumship Reading Connecting With Passed Loved Ones
Mediumship readings are for people who want to know that their passed loved ones are still with them, very specific information is given that is personal to you and the person who has passed.
Please note that due to free will it is entirely up to spirit who comes through from the spirit world.
Jade can not guarantee that the exact person in spirit you want to come through will. You are welcome to bring any photos of passed loved ones, any items that may have belonged to them or that they have been in contact with.
During a reading with Jade she will ask you to not give her any names or details, you can confirm the information after she has given it to you but its best to relax listen with an open heart and to just let spirit guide you to the inner truth and the information you need to know right now. When the reading begins Jade will read you by listening to your voice and by picking up on your energy.Through channelling Jade will pick up names, dates, and specific events so that you know that your passed loved ones or Spirit Guides/Angels are with you, and it is not just a general guess the details are very personal and significant just for you.
Jade will go over each photo with you and if there are any questions left unanswered she will go over these at the end of the reading time permitting. At the end of the reading you will be asked to go over your list of questions to make sure that they have been answered,( most of the time all of the questions would of been already answered by this stage).
This reading with Jade usually lasts for approximately 30 to 45 minutes.
Photograph's are a great way for Jade to connect with you. At the time of booking you will be advised that you can bring photos with you to the reading.
Jade Sky's Past Life Readings
Jade is very passionate about past lives. If you would like to find out more about your past lives, Jade will  connect with you and we go through and look at some of your past life talents and connections. Please note that Jade  does  not hypnotise you, you are very much aware what is going on and are able to connect and disconnect when needed.
Learn How to Connect with your Spirit Guide: 
If you would like to learn how to connect with your spirit guides and work with them on a deeper level, you can learn how to do this during a session with Jade. This one on one lesson on the phone or in person can help you to learn the signs and ways your guides are communicating with you.
Jade Sky's Business Reading
Jade offers readings which focus primarily on your business questions, this type of reading covers staffing, future plans for the business and any other information that is needed to help the business succeed.
Jade Sky's Animal Spirit Guides
An animal spirit guide is an animal helper in spirit who will be your friend and help to guide you. A totem animal does not only have to be an animal from the land, it can be from the sea, the sky or even a reptile or insect.
Your animal spirit guide may come to you regularly as animal visitor in your dreams. It may take you through a forest or jungle or get you to fly with it through the sky on a wonderful journey.
When you work with and know your animal spirit guide they will teach you lessons and give you strength. Each animal guide has a different strength or special skill that they can teach you. For example a bear would teach you strength and knowledge and the dog teaches how to give and receive love.
Some of your animal guides will leave once you have learnt your lessons from them; others will stay with you your whole life. You are never alone.
Each animal has its own special talent or lesson it will teach you.
Who is your Animal Spirit Guide?
Would you like to find out who your animal spirit guide is? Would you like your own personal animal spirit guide drawing and message channelled specifically for you?
Jade Sky is now offering channelled individual animal spirit guide drawings and messages. Each drawing and message is unique and is channelled to depict what animal spirit guide you are working with at the moment or what is around you.
Each drawing is A5 size and is hand drawn in black and white lead pencil, this drawing is emailed to you with your own unique spirit message.
Cost $50
To make a booking or for more information please contact Jade-Sky and she will get back to you asap. Booking's are by appointment only. To make an appointment click the button bellow or Phone Richard 0400345113. Jade-Sky is available for in person and phone readings .