Lilyanne Wang
SENIOR PRACTIONER
@ Brisbane Quantum Healing Center
Integrated Kinesiology & TCM Remedial Therapy Practitioner
Three in One Concept Advanced Consultant,
Holistic Beauty Therapy
Facial Harmony Practitioner,
NLP Practitioner
My Specialties

Effectively treat, rehabilitate & prevent a wide variety of conditions, Such as:
De- Stress, Muscle pain, Neck Shoulder tightness, headache, Back pain or discomfort, Restless Sleep, Anxiety, Overwhelm, Tennis Elba, Frozen Shoulders, Sciatic pain, Fertility, Tiredness, Low Energy, Weight Management. Digestive conditions. Blotting, Depression. Goal setting, Time Line Therapy, Improve Wellbeing.

Natural Therapies & Modalities I Use:

Facial Harmony (a gentle and powerful stress releasing and life giving healing technique)
Anima Healing (Inner self as opposed to the outer persona, and colour Therapy,)
3-In-1 Concepts™
Combination of  Eastern Meridian Therapy (Dry needling, Natural Therapy, Acupressure, Cupping, Moxibustion…)
Kinesiology,
Neuro Linguistic Programming (NLP Coach)
TimeLine Therapy
Hypnosis
Holistic Beauty therapy

My Qualifications:

Kinesiology

Three In One Concept Australia, QLD, Instructor and consultant

Muscle testing
One Brain system

Facial Harmony , Advanced Consultant

Facial Harmony Balancing
Facial harmony Deepening

Magnetabiology, Blue Gold Teaching Service Australia New Zealand

Magnetobiology health teaching
Magneta Massage
Breathing Techniques

Other specialised modalities:

TCM. Traditional Chinese Medicine ( Incl. Cupping, Moxibustian, Acupuncture, Food nutrition and TCM Herbal supplements Therapies)
Massage (Shiatsu, Tuina, Oriental Massage, Acupressure, Sports Massage, Deep Tissues Techniques, Trigger Points, Swedish, Bowen, Soft Tissues Techniques, Manual Lymphatic Drainage)
Remedial Massages and Therapies ( Combinations of different Natural Therapies)
Acupuncture
T.E.N.S. Low Frequency Machines, Electro Acupuncture
Reflexology ( Including Ear reflexology T.E.N.S. low
Frequency Machine)
Kinesiology (Applied kinesiology)
Aroma Therapy
Beauty Therapy

NLP, The Christopher Howard Companies, Profitune, and Universal Events Australia

Neuro Linguistic Programming (NLP)
NLP Coaching (Master level)
Individual and group coaching (B.I.S. – Business Improvement Specialist)

ANTA Member State: Full Member  A 4312

Who is Lilyanne Wang?
Lilyanne has been practising natural healing for more than 20 years. She has lived, studied and practised in South East Asia, North and South America and Australia for the last 16 years.
Lilyanne's approach in healing is quite extraordinary. The powerful combination of Kinesiology, NLP, TimeLine Therapy and Eastern Remedial Therapy are just some of the healing modalities she employs to create remarkable clinical results. She has achieved unparalleled clinical success in the treatments of chronic stress, chronic headache, anger release, creating inner peace, letting go and supportive treatment for cancer. She uses compound healing therapeutic tools to help you deal with loss, heal from trauma, and cultivate self-love. She has also created a unique formula to combat premature-ageing for both men and women.
Over the last decade, Lilyanne has been teaching many different aspects of advanced healing modalities such as Facial Harmony, (a gentle and powerful stress releasing and life giving healing technique), Anima Healing (Inner self as opposed to the outer persona), Colour Therapy, Acupressure, Shiatsu, Trigger Points, Reflexology, Magnetabiology Health Teaching.
Lilyanne is a highly sought after Compound Natural Medicine Remedial Therapy Practitioner, NLP Coach and an Kinesiologist.
Lilyanne offers you individualised Get Better program to promote a balanced lifestyle, which helps you relieve stress, gain more energy and allow you to make clearer choices and fulfil your goals in life.
Her passion resides in research and studies of inner growth and behavioural changes. From her research and study in the field of Quantum physics, she discovered the quantum healing power of consciousness and has been empowering clients to make quantum changes with effortless ease.
Lilyanne Wang's Qualifications
Kinesiology
Three In One Concept Australia, QLD, Instructor and consultant
Muscle testing
One Brain system
Facial Harmony, Advanced Consultant
Facial Harmony Balancing
Facial harmony Deepening
Magnetabiology, Blue Gold Teaching Service Australia New Zealand
Magnetobiology health teaching
Magneta Massage
Breathing Techniques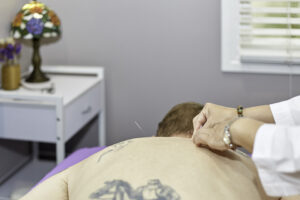 Other specialised modalities:
TCM. Traditional Chinese Medicine ( Incl. Cupping, Moxibustian, Acupuncture, Food nutrition and TCM Herbal supplements Therapies)
Massage (Shiatsu, Tuina, Oriental Massage, Acupressure, Sports Massage, Deep Tissues Techniques, Trigger Points, Swedish, Bowen, Soft Tissues Techniques, Manual Lymphatic Drainage)
Remedial Massages and Therapies (Combinations of different Natural Therapies)
Acupuncture
T.E.N.S. Low Frequency Machines, Electro Acupuncture
Reflexology (Including Ear reflexology T.E.N.S. Low Frequency Machine)
Kinesiology (Applied kinesiology)
Aroma Therapy
Beauty Therapy
NLP, The Christopher Howard Companies, Profitune, and Universal Events Australia
Neuro Linguistic Programming (NLP)
NLP Coaching (Master level)
Individual and group coaching (B.I.S. – Business Improvement Specialist)